Ugears wooden construction puzzle toys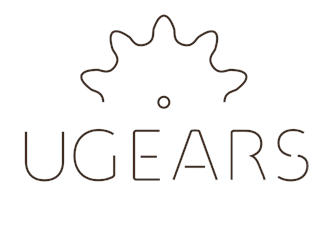 UGEARS launched from a hugely successful Kickstarter campaign in 2014.
The patented plywood joint design has proved to be popular, as it makes them straightforward and simple to assemble, with no special tools required.

UGEARS is a Ukrainian company with its own manufacturing facilities found on the outskirts of Kyiv. All of the UGEARS range has had a considerable amount of time being designed, developed, and brought to life through the hard work of all us who work at UGEARS.

The UGEARS model kits have everything you need to assemble them. Our models are made from high quality, sustainably sourced wood – which are laser cut from plywood boards. All components are already cut, making them simple to detach from the boards. The instructions describe the construction of the model in a very detailed step-by-step process. They also come in full colour and in 10 different languages.